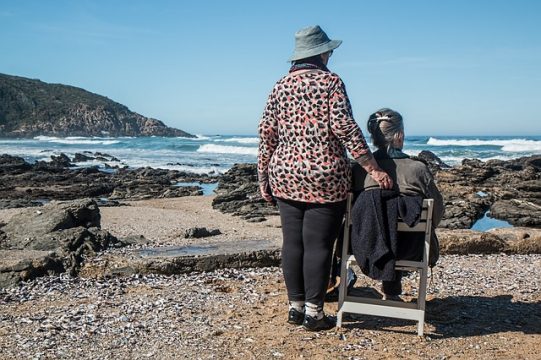 January 25th, 2018 in Blog
Decisions on how and when to arrange care for a loved one are extremely difficult and you can be forgiven for pushing the dilemma to the very back of your mind until a time when you are forced into acting.
But, unfortunately, waiting until the very last moment is not a wise thing to do and could lead to problems in the future of being unable to find a care company or care home that can answer your pleas at such a late date – so the time for finding out how to go about things is now.
It is a most unpleasant thing to think of a possibly very active parent or other relative reaching the point in their life where they need help – to whatever degree. But it is something more of us are having to consider as we come to terms with an aging population and the increasing financial cuts and restraints being felt by care companies and care homes. And this is something that is unlikely to alter any time soon.
A recent story in the Shropshire Star highlighted the problems being faced in the future of social care and predicts the capacity to take on clients in future is going to diminish.
It is estimated that within five years there will be a shortfall of about 800 care home beds in Shropshire – these are people who are unable to be cared for in their own homes.
Here at Sentinel Care Services we also see a massive increase looming over that same period in those requiring home care. But the sad fact is that unless there are more care companies running by that time and councils are better funded then it may well be the case that existing care companies will not be able to cope with the rise in demand.
And if people are left without being able to get care at home or to find a place in a care home they could well end up in hospital, putting an even greater burden on the NHS.
To avoid getting to that situation we strongly advise people to start preparing now for what might happen in the future.
We know it's impossible to say when your loved one may be in need of care but there are certain conditions that may give you a good idea. And even if you don't know then we would say be as prepared as you can, get in touch with a care provider and they will be able to talk you through the process of how social care works, what is needed and when.
These will include options about the various areas of care and support and how you go about putting the wheels in motion to getting things started, the procedures that need to be followed and the cost.
From 2020 there will be a cap on care costs brought in under new legislation but you will need to think about how bills will be met.
Getting in touch with a care provider now could mean avoiding the chaos of last-minute efforts to get things in place in the future and maybe the chance of not getting fixed up at all.
Coming to terms with a close relative needing care is a worrying and stressful time for you and them but you can take steps to at least prepare, if only in part, for their future health and welfare.
For more information call our team at Sentinel Care Services on 0845 129 8157.