Our highly trained dedicated team aim to support you in your own home with care that fits around your needs
All our support workers undergo a robust recruitment process and are Data Barring Service (DBS) checked, referenced and fully trained before working with you.
They work in their own local area so they know and understand the community, with excellent knowledge of home care services and activities available.
They are passionate about making a difference to your life.
Get to know us a little….
Steve Harris, Managing Director
Steve set up his first care company in 1999 - having worked in computers beforehand. He wanted to make a difference to people's lives and has since built a large reputable company with a host of awards to it's name. He has a passion to redesign the care sector with you at the heart of it - not rotas or paperwork. Steve's strength is innovation to improve quality at affordable prices.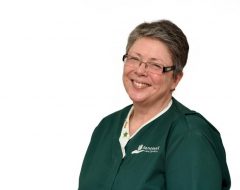 Sally Harris, Company Director
Sally, Steve's wife, has also been part of the company since its inception. She has formerly taught children with special needs and was the first qualified registered care manager in Shropshire. She shares her husband's passion for improving the lives of those in her care and the community and, as a family business, she prioritises creating opportunities for young people in the sector.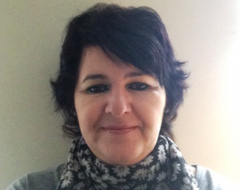 Teresa Thompson, Care Manager
Teresa comes to us with a wealth of experience from blue chip care companies, her experience is going to broaden the team and improve our service, and we are pleased she chose Sentinel to further her career.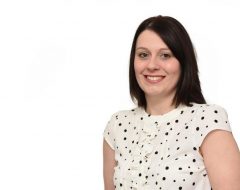 Vicky James, Operations Manager
Vicky is based at our head office in Telford and is mainly responsible for ensuring the office is running smoothly. Her main jobs include invoicing, payroll and accounts. Having started as an office junior, she has worked her way up and has been instrumental in driving Sentinel forward by overseeing pilot projects with a positive, caring approach. She enjoys running and looking after her Fox-Red Labrador, Skye.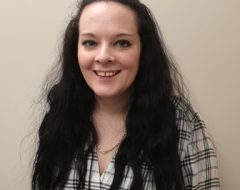 Penny Caton, Deputy Manager and Coordinator
Penny has a wealth of experience in providing care having spent time in various settings including Adults with learning difficulties, Child Care and Care Homes for the elderly. When she's not getting into the job as a manager, Penny likes to go fishing with her partner and socialise with family and friends.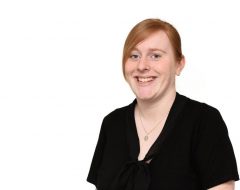 Samantha Duggins, Field Care Assessor
Sam joined the team in September 2009, straight from leaving school as an Administration Apprentice. She has recently returned from maternity leave where she enjoyed spending quality time with her young family. She has returned part time so that she can balance her time with her family and now undertakes field based assessments and reviews for both customers and staff
We always try to promote from within so when we recruit we look for people who are dedicated and determined as well as compassionate and caring.
The first stop is full training – we have our own dedicated training centre at our head office, but training doesn't finish when you start working. We encourage all our employees to advance their skills throughout their career – it could even lead to a promotion! We value our staff and invest time into ensuring they are happy and content. All of our staff are either qualified to NVQ level 2 or working toward it.
We have a high retention rate for staff or those who return having worked elsewhere, they know we value them and are proud of each of them. We provide a number of additional enhancements to their terms and conditions including Credit Union membership, loan vehicles and financial health plans.
Want to apply? Visit our jobs page.
Contact us for more information.