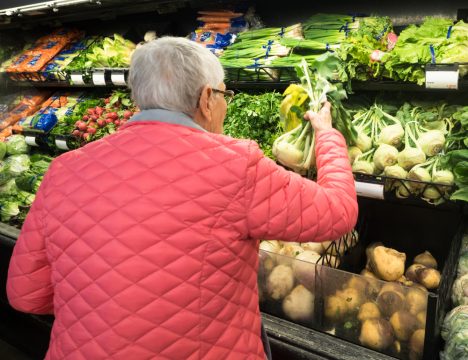 July 27th, 2018 in Blog
Are the frustrations of age and ability stopping you from doing what you want to do?
Things like keeping appointments, doing you're shopping, popping to see your friends? Why should these things be more of a problem than before age and ability imposed their restrictions?
We know the sort of questions you will be asking yourself: How will I get there? How will I carry my shopping? Will a taxi driver help me with my shopping? They might but will they help you to unpack and put the kettle on for a cup of tea?
We all need a helping hand from time to time and it becomes all the more necessary if you are living alone, isolated and are unable to do the things the way you once did.
One thing is certain, you will need some form of support if the shops are more than even the shortest of distances.
Enter Liberty Belles, the answer to your problems and a scheme that was set up to prevent frustration and isolation for those where age and ability have impacted their life.
A service for people who are not in need of formal care but need more support than typical transportation services can provide.
Liberty Belles will pick you up and take you wherever you need to go, stay with you if you want and get you home again safely – helping you carry the shopping and even put it away for you if you ask.
The service comes with the added reassurance of a qualified carer as a driver so you know you will be in the best possible hands at all times.
It's not just about shopping either, anywhere you need to get to is alright by us, an urgent appointment, afternoon out with friends or a trip to the coast.
So if you feel like you are on your own and can't cope, give us a ring and we will sort it out for you. We are here to help. And if you have a relative in this position and you are either unable to help or are too far away, we could be the answer for you as well.
Get in touch with us now to find out how we can help you, call Liberty Belles on 01952 219912 or email info@yourlibertybelles.co.uk